For a special birthday, anniversary celebration or corporate event in Wicklow, Dublin, Kildare, Carlow, Wexford and surrounding counties, Kilranelagh Lodge can offer a range of outdoor event pursuits.  When you are arranging a special event and you'd like to try fishing, clay pigeon shooting, archery or a host of field sports, Kilranelagh Lodge is the ideal location for you.  We cater for groups as small as five people right up to two hundred people.  Based in The Garden County Co Wicklow in the East of Ireland, Kilranelagh Lodge is located in an designated area of natural beauty, Kilranelagh Lodge  is easily accessible from almost any location in Ireland including Dublin, as we are just under an hour away from Dublin Via the N81 or the M50 motorway.
Our activities include:
---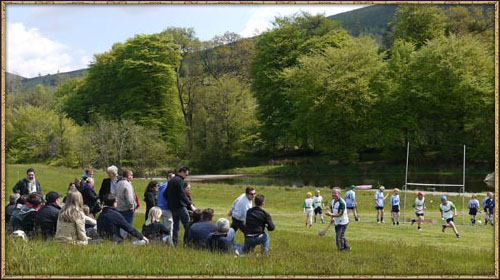 TEAM BUILDING
Team Building at Kilranelagh Lodge is a serious business. To ensure complete client satisfaction we have teamed up with Brian Keogh of Total Experience to bring you a high quality range of outdoor team building activities on our 50 acre historic site.
These activities include:
Fly Fishing.
Kayaking.
Treasure Hunts.
Big Foot Challenge.
Irish Cow Milking Competition.
Wacky Car Building & Racing.
Kilranelagh's Tribal Challenge .
Clay Pigeon Shooting Team Blitz.
Sheep Dog Team trial Wicklow Special.
Wacky Wooden Horse To Water Races.
All of the above are only a few of the activities we can do at Kilranelagh Lodge. If you have any ideas for different activities we would be delighted to help with your design.
---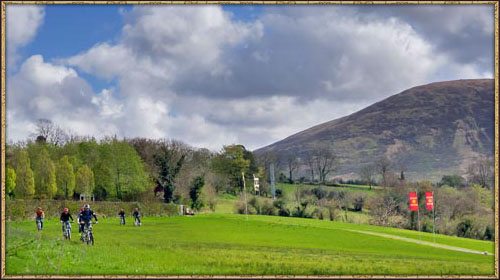 MOUNTAIN BIKING
At Kilranelagh Lodge we have the perfect terrain for Mountain Biking. We have recently teamed up with Brian Keogh of Total Experience to bring you the complete mountain bike experience.This Activity can be enjoyed for full or half days, or can be mixed with any of our event days accompanied by our fully trained guide.All equipment including top Quality Mountain Bikes & Helmets are provided and your day ends back at The Lodge for a well earned Kilranelagh Barbecue.
---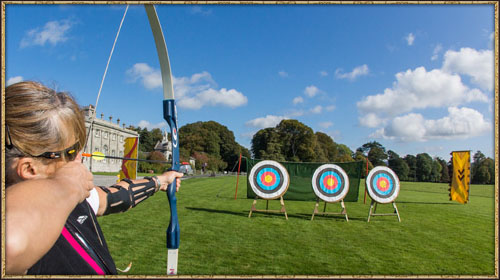 ARCHERY
Also known as the Sport of kings, you will learn this medieval hunting skill under the close watch of our team at Kilranelagh, who are highly experienced in every aspect of this sport. Their knowledge and instruction will ensure that everyone who takes part has an unforgettable and most enjoyable experience.
Kilranelagh Lodge Archery Range is purposely designed to take full advantage of our beautiful landscape.
All archery equipment supplied is of the highest standard.
---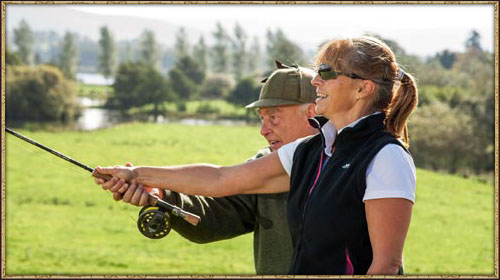 FISHING
Kilranelagh Lodge has a long established fishery on our grounds, consisting of two mountain spring fed lakes. Both lakes have water that is of the highest quality, enabling our fish to grow to a very large size. Rumour has it a monster trout lurks within….
We also offer fly fishing and instruction by William O'Brien a former Irish fly fishing team captain, William instructs our guests in the art of fly fishing.
Our lakes are developed with ease of access as a priority and are fitted with high quality fishing Stands.
Pathways to all access points ensure weather does not have an adverse effect on the quality of the angling experience. The fishing location is surrounded by stunning scenery yet is completely private. This product is offered for exclusive use of our corporate clients and is not sold on an individual day ticket basis thereby ensuring its quality and uniqueness are not compromised.
Part of our event group and corporate fishing experience can include catching fresh trout for your lunchtime Barbecue.
---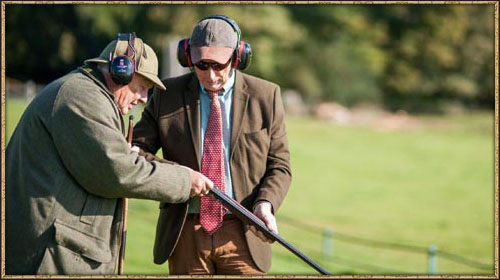 CLAY PIGEON SHOOTING
At Kilranelagh Lodge we offer a range of clay pigeon shooting experiences.
The unique topography of this part of County Wicklow allows for the construction of a sporting clay pigeon layout that matches the finest sporting layouts available in both Ireland and the UK.
At Kilranelagh Lodge we have built an established reputation that stands out as being uniquely different. One to one instruction and high quality equipment, including guns, ammunition and ear and eye protection are provided as standard.
Our experienced instructors William O'Brien and Paul Carberry are both full time Clay Pigeon shooting instructors who will ensure all your guests are completely satisfied with this event.
Low noise and low recoil ammunition are provided as standard, coupled with high quality 20Bore shotguns which eliminates any discomfort and allows all guests to participate without fear.
We have recently developed a driven clay pigeon that can be shot from the large balcony of the shooting lodge. This has proved to be a huge success as weather is never a problem. The comfort of this activity is unparalleled anywhere in Ireland.
---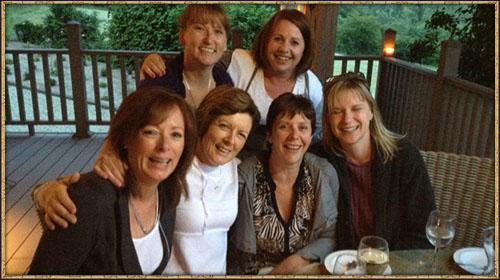 HEN PARTIES
Hen Parties are about having fun and doing something a bit different.
Why not make part of your day a visit to Kilranelagh Lodge where you have the unique opportunity to try your hand at one of our many onsite activities.
The most popular activities on our Hen Party days are the Tribal Challenge Games, Clay Pigeon Shooting and Archery with the biggest attraction being on The Kilranelagh Hen Party Stag Catching Treasure Hunt.
The hunt involves finding and catching a dummy stag, You will definitely need a camera for this one!
Indoor or outdoor catering is provided to ensure you are ready for the next leg of your journey.
Ask for our Special Offer for 10 Hens and over – this includes (The Kilranelagh Hen Party Stag Catching Treasure Hunt) Archery or Clay Pigeon Shooting, followed by a light lunch, tea/coffee and a complementary drink.
PS Oh forgot to mention we are still missing a hen from the last Hen Party, we think she may have caught up with the stag and has out foxed her fellow Hens!!
---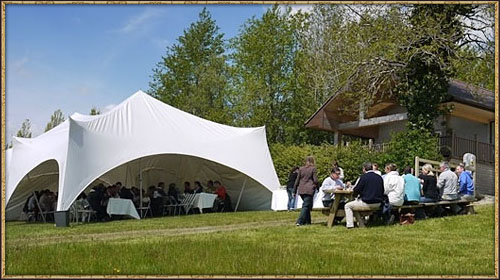 STAG PARTIES
A Stag Party means fun, excitement and something a little bit different.So, why not treat yourself and your guests to a day of outdoor activity including clay pigeon shooting, fishing, archery and much more at Kilranelagh Lodge, all followed by our indoor or outdoor catering to ensure you are ready for the next leg of your journey.
We offer a special package for groups of 10 or more which includes:
Clay pigeon shooting – to include 20 shots.
All equipment
Light lunch with tea/coffee followed by complimentary drink.
This event is instructed by two of Irelands finest sporting shots, Paul Carberry and William O'Brien who have a vast experience in the instruction of the art of sporting clay pigeon shooting. Paul and William will ensure your experience is both exciting and fun. The shooting is carried out from the balcony of the Fishing Lodge overlooking some of Wicklow's incredible lakes, rivers, mountains and forests.
The Fishing Lodge has a large fireplace and seating for up to 30 people. Full weather protection is ensured for all your guests.
---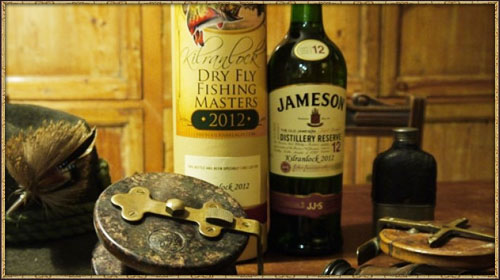 BRAND DAYS
We are delighted to offer Brand Day at Kilranelagh Lodge.
A Brand Day entails bespoke events especially designed for your product launch.
For companies that value their brand and wish to entertain their guests in a unique atmosphere then Kilranelagh Lodge is the perfect venue.

---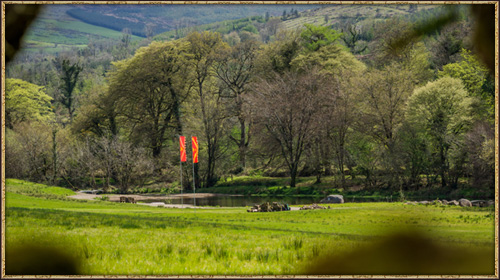 HERITAGE AND TRIBAL GAMES
Heritage and Tribal Games are based on the surrounding heritage and involve exploring some of Irelands most unique historical late bronze and stone age sites.
Kilranelagh Lodge is uniquely situated in the centre of Ireland's most important and least discovered heritage sites. These sites have the greatest concentration of late bronze age sites in Ireland.
Brusselstown ring-fort is Ireland's largest ring forth Situated directly behind Kilranelagh Lodge the ring-fort played a key role in early Irish and history. We have, by special permission, obtained access to this site for use as part of the Tribal Challenge.
Costumes and all props are supplied for the Challenge.
We offer different variations of our Challenge depending on group fitness and interests.

---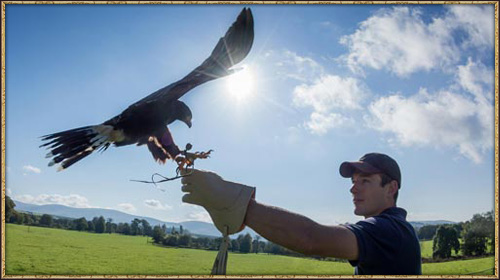 FALCONRY
Falconry is an art that originated in the east circa 400AD. The Falcon is a powerful predator with the unrivalled title of fastest moving animal in the world.
Whether loved or hated, feared or worshipped as a God, valued as a hunting partner or used as corporate or heraldic symbol, falcons have fascinated us for hundreds of years.
At Kilranelagh Lodge you can test your skill at handling birds of prey. We will instruct you in the art of handling and flying these magnificent creatures, ensuring your guests a memorable experience .
This event can be included in all our event days both on and offsite.